On a Good Day by Deborah Burnside
Published: Auckland : Penguin Books, 2004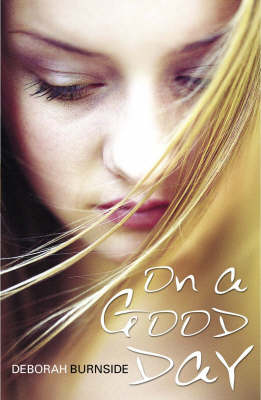 With an alcoholic parent, no money, food, attention or affection Lee is finding adolescence a challenge.
I really enjoyed On a Good Day by Deborah Burnside.
On a Good Day was quite different to the books I usually read. But it was actually really good.
I really liked all of the character, especially Lee. I felt really bad for Lee because things seemed to be going really bad for her. I thought it was really unfair about how most people treated Lee. But then of course there were the really nice characters who actually treated Lee with respect.
This book was really well written because it captured emotions really well and this book took me on an emotional roller coaster ride. I was happy, I was sad and I was angry, among other things.
Basically, On A Good Day is a really well-written book. The ending was pretty good and I was pretty happy with the book as a whole.
Definitely check this book out if you get the chance.