This In My Mailbox post is actually for this week and last week because I was away last week so I couldn't see what I got last week. Over the last two weeks I've had books from the library and two things in the mail.
The first thing in the mail I got was some bookmarks from Megan Crewe which are being used in a contest coming up later on.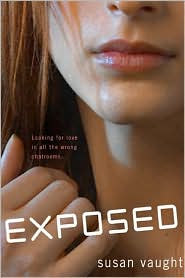 Chan Shealy, a sixteen-year-old baton-twirler and straight-A student, becomes involved with an internet predator, despite strict parental rules and her own beliefs that she knows how to keep herself safe online.
Sun-Kissed by Melissa De La Cruz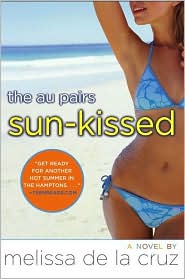 Be careful or you'll get burned.


The three hottest au pairs in history are back, and this time they're ready to rule the Hamptons. Mara has all the VIPs in the hottest clubs hanging on her every word. Eliza's family is back from financial ruin; and she's got the platinum charge cards to prove it. Jacqui is newly single and ready for some steamy summer hook-ups. The girls seem to have it all this summer...but looks, as we all know, can be deceiving.

The Princess Diaries by Meg Cabot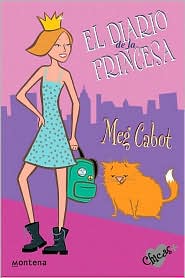 Fourteen-year-old Mia, who is trying to lead a normal life as a teenage girl in New York City, is shocked to learn that her father is the Prince of Genovia, a small European principality, and that she is a princess and the heir to the throne.
My Soul to Take by Rachel Vincent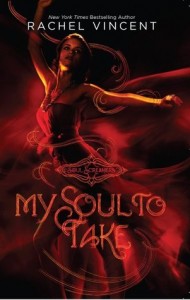 Kaylee has become a "soul screamer"--she knows when someone is going to die and is compelled to scream, as if in warning. But her classmates keep dying!
Supernerd Emerson Watts is getting to grips with life in the body of Supermodel Nikki Howard, and finding that the celebrity lifestyle is a lot harder than it looks. The bikinis are teensy, the heels are sky-high, and no one seems to care that Nikki's life is on the verge of falling apart. With too many hot men chasing her, and too many big problems to hide, it's up to Em to keep things together - even if her heart is breaking.
And in the mailbox for review:
Faces in the Fire by T.L Hines
Four lost souls on a collision course with either disaster or redemption. A random community of Faces in the Fire.
Meet Kurt, a truck-driver-turned-sculptor with no memory of his past. Corinne, an e-mail spammer whose lymphoma isn't responding to treatment. Grace, a tattoo artist with an invented existence and a taste for heroin. And Stan, a reluctant hit man haunted by his terrifying gift for killing.
They don't know each other, at least not yet. But something--or someone--is at work in the fabric of their lives, weaving them all together. A catfish, a series of numbers scribbled on a napkin, a devastating fire, and something mysterious. Something that could send them hurtling down the highway to disaster--or down the road to redemption. But they won't know which is which until they've managed to say yes to the whispers in their souls.
Thats it for this week. I can't wait to see what everyone else got.